BEAUTIFUL SOULS

Mason Faubel
June 7, 2005 - June 25, 2011
Minnesota/Iowa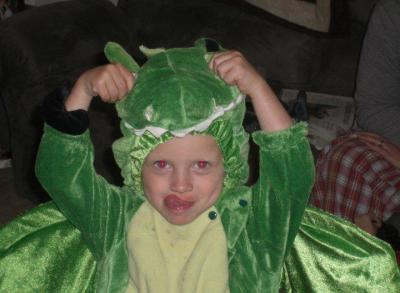 Mason Faubel was six years old when he passed away on June 25, 2011 after a brief illness consistent with Primary Amoebic Meningoencephalitis (PAM). Mason had been on a family trip in Northern Minnesota where he was exposed to freshwater recreation activities. After arriving back to his home in Missouri Valley, IA, Mason became ill, was hospitalized and died. Months after Mason's death, Health Officials determined that the likely cause of Masons death was contributed to Primary Amoebic Meningoencephalitis (PAM) caused by exposure to Naegleria Fowleri.

We expect to share more about Mason, his family and his life soon.


Will Mathews
May 27, 1996 - Aug. 15, 2010
Louisiana


Although small in stature, Will had a heart and zeal for life much larger than any other we know. He was the best brother to 3 younger brothers. Will loved the Lord and life along with everything it had to offer. Will had a contagious smile and loved doing things with his family and friends. There was nothing in Will's 14 years of life here on earth that he wouldn't attempt to do. He loved a challenge. Just a few of Will's favorite things were playing baseball, watching the Texas Rangers, playing soccer and football, he enjoyed riding his dirtbike and loved to snowboard in the winter and wakeboard in the summer. Will began having symptoms just 1 week after wakeboarding in Louisianna. Doctors diagnosed him with encephalitis. He was placed on life support just 5 days later. Not a day goes by that we don't miss our son greatly, but just have to put our complete trust in God and rest in the fact that we will all be together again. I can do all things through Christ who gives me strength Philippians 4:13



Philip Thomas Gompf
Aug. 5, 1999 - Aug. 17, 2009
Florida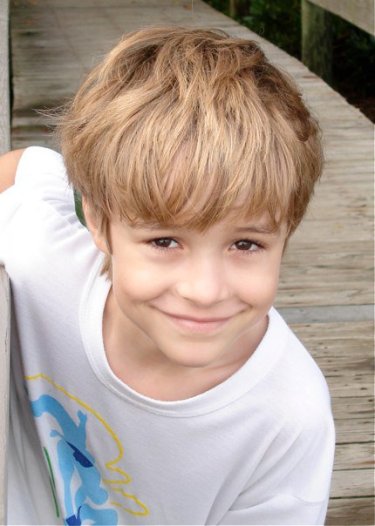 Philip was passionate about understanding the way things work. He loved to work with his hands, building things & taking apart Dad's old circuit boards. He loved to read and write; he had a wonderful writing voice and ironic humor that made his Mommy grin. He was a fan of the Beatles and Monty Python. He had big emotions and a kind heart and wanted to make things right in the world. Philip died in two days, a week after a wonderful weekend of wake-boarding with his cousins on Lake Arietta. His doctors diagnosed meningitis but couldn't determine what kind, and it had progressed with shocking speed. The medical examiner declined to autopsy, so we requested one. The diagnosis of Naegleria Fowleri meningitis arrived a month later, and our hearts broke again. We donated Philip's organs to LikeLink where we learned that his kidneys saved two ladies; he would have been so very pleased. We miss you so, little bear.


William Steven Sellars
June 6, 1996 - August 8, 2007
Florida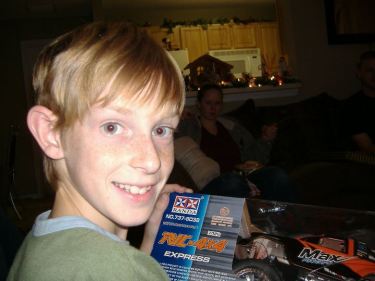 Will was a very active 11 year old boy. Will loved his family, friends, sports, and he loved his pets. Will came in contact with the Naegleria amoeba while wake-boarding on July 28th. Ten days later, Will, fighting so hard to live, lost his battle with the amoeba. We miss him every day.


Jeff Rosenthal
April 14, 1980 - October 15, 1999
Palm Beach County Florida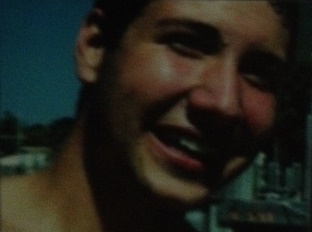 Jeff was a great son and best buddy with his older brother. He loved boating, scuba diving and helping his Dad in a family air conditioning business.

Jeff had started college that fall when he became sick early October. My son was a passenger, on a wave runner and was thrown near the shoreline in a fresh water lake, where he contracted the amoeba. Six days later Jeff had a headache we went to the ER and he had a spinal tap and was misdiagnosed with viral meningitis. Sadly my son told the infectious disease Doctor at the first hospital he was in a lake. Jeff was moved to a teaching hospital in Miami where he was treated for the amoeba. He passed away shortly after. We miss our Jeff!


Courtney Jean Nash
July 16, 1995 - August 12, 2011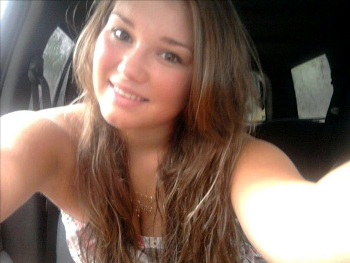 Courtney was a sixteen year old girl who was a beautiful social butterfly. She made friends of all ages from babies to senior citizens. I would like to share a few things about her that made her who she was. In elementary school she would help the handicap children with horse therapy, and when she was not doing that she would paint the young girls fingernails or brush their hair or just hang out and talk with them. (Some of the kids were paralyzed from the neck down). She did this for two years.On August 3rd and 4th Courtney went swimming in the St Johns River with her brother and 3 other friends. On Friday August 5th she received her driver's license. Late Monday night she started to have a headache. Tuesday when I arrived home from work, I noticed that she was not doing any better, and the headaches were unbearable. Courtney was found to have amoebic meningitis caused by Naegleria Fowleri and despite heroic efforts by her physicians, she lost her battle the following Thursday. She is our hope that through telling Courtney's story that people realize how to prevent this deadly infection.
Christian Strickland
May 3, 2002 - August 5, 2011
Virginia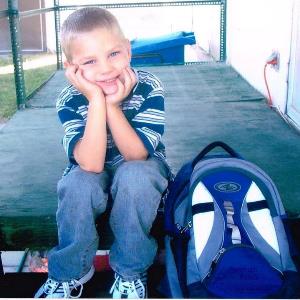 Christian was at a fishing camp for a 2nd year when he came in contact with the amoeba that took his life. He and two boys were roughhousing and dunking each other. Two weeks went by before he showed symptoms. We decided to donate his organs but then took one more hard blow to us & his donors when the hospital decided not to use his organs because his unknown disease status (meningitis & encephalitis). It was confirmed to us by the health dept the following weekend that it was Naegleria Fowleri
Mark Kinkade
Texas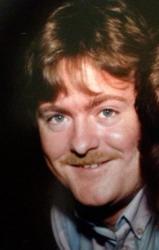 Mark passed away July 31, 1991 after contracting Naegleria Fowleri from Lake Granbury. He loved to snow ski, go fishing, water ski, loved rock n roll, and making videos of his son Reece. Mark was a computer programmer for an insurance company and he passed away at the age of 27 leaving behind his young son and his wife Deanne.
Waylon Abel
August 12, 1981 - August 7, 2012
Indiana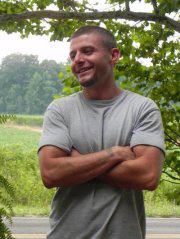 Waylon was a amazing father of three and a good man. He loved to take his kids fishing, swimming, and hunting . He loved to be outdoors enjoying life. He was employed as a diesel mechanic but his true passion was doing construction work. On a hot day in August he took his children and fiance to the beach in Loogootee, Indiana and days later he had a headache, nausea, vomiting, and fever. Waylon went to the hospital and received antibiotics and went home. He returned to hospital 12 hours later, his condition worsened, and he was placed on a ventilator and airlifted Aug. 7 to St. Mary's Medical Center in Evansville, Indiana where he died hours later, five days before his 31st birthday. A few weeks later the autopsy report came back and confirmed primary amebic meningoencephalitis. A father, a son, a brother, a fiance, and a friend.
Blake Driggers
January 14, 2004 - July 17, 2012
South Carolina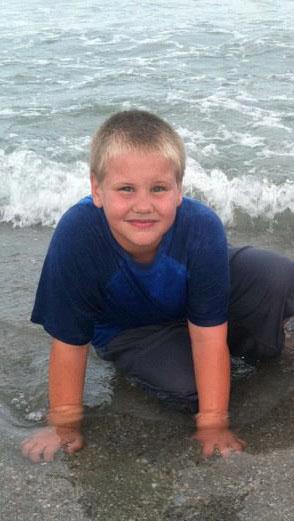 Blake was such a blessing to our family. He was always happy and full of life. He loved the outdoors, watching movies, drawing, dressing up as different characters and making people laugh. Blake also loved everyone. He was always praying for people in need. He loved church and telling people about Jesus. His favorite bible verse was John 3:16 which says For God so loved the world that He gave His one and only son that whoever believes in Him shall not perish but have ever lasting life. The first part of the summer of 2012 was spent swimming at the pool, playing outdoors, going to the beach, and family trips to the lake. On Saturday, July 14, 2012 Blake started showing signs that something was wrong. He began throwing up and running fever. He was taken to the ER Sunday morning and by noon, he was not able to talk or respond well. He was transported by ambulance from Tuomey Regional Medical Center to Palmetto Children's Hospital. He was immediately taken to the Pediatric ICU where doctors thought he could have bacterial meningitis. He was given strong medications through IV and a spinal tap was done to check his spinal fluid. His condition was progressively getting worse very fast. By Monday, he was placed on life support and Tuesday afternoon he passed away. Our purpose for starting the Remember Blake Amoeba Awareness Non-profit Organization is to inform as many people as we can that this amoeba exists all the time in our lakes and in fresh water. We want to educate the public on how to protect theirselves and their loved ones. May God Bless You!

Elizabeth Simms Hollingsworth
May 11, 2000 - July 6, 2010
South Carolina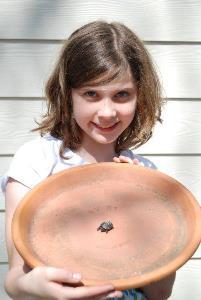 Liza came into contact with the deadly amoeba while swimming with her friends in a local fresh water pond at a birthday party. A week later she started feeling bad, and within three days she died in the hospital surrounded by her family. We learned that she died from exposure to Naegleria Fowleri while we were still at the hospital, and not one day goes by that we do not wish we had known about this terrible disease so that we could have kept her from swimming in that pond.
Zachary Reyna
June 7, 2001 - August 24, 2013
Florida

Zachary Reyna was 12 years old the summer of 2013. After knee-boarding behind a 4-wheeler in a watery, muddy ditch with friends, Zac became very ill and doctors soon learned that Zac had contracted Primary Amoebic Meningoencephalitis caused by exposure to Naegleria Fowleri. Zac had received the same medical course as a young survivor from Arkansas, and doctors reported that he had defeated the infection, however he could not overcome the damage done to his brain by the horrific infection. Zac loved playing baseball, had a zest for life and was a prankster to his friends and family. Zac's family has developed a program for youth in their area called "Zac's Friendship House". This will be a place for kids to go that will bring a light and joy to their life especially to those that need it the most.

Learn more about Zac's Friendship House at: https://www.facebook.com/zacsfriendshiphouse
Annie Bahneman~ Age 7~ Minnesota
Blake Driggers~ Age 8~ South Carolina
Christian Strickland~ Age 9~ Virginia
Courtney Nash~ Age 16~ Florida
Dalton Counts~ Age 9~Oklahoma
Elizabeth Simms Hollingsworth~ Age 10~ So. Carolina
Hailee Marie LaMeyer ~ Age 11~ Minnesota
Jack Ariola Erenberg~ Age 9~ Minnesota
Jeff Rosenthal~ Age 19~ Florida
John "Jack" Herrera~ Age 12~ Texas
Marissa Claire Cook-Norris~ Age 7~ South Carolina
Mark Kincade~ Age 27~ Texas
Mason Faubel~ Age 6~ Minnesota
Phillip Gompf~ Age 9~ Florida
Waylon Able~ Age 30~ Indiana
Will Matthews~ Age 14~ Louisiana
William Steven Sellars~ Age 11~ Florida


SURVIVORS
Kali Le Ann Hardig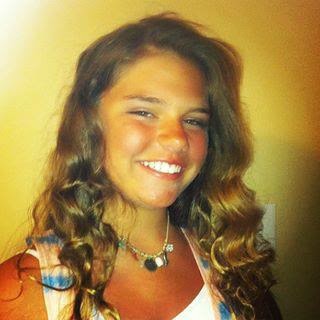 Kali Le Ann Hardig became the 3rd known survivor in the United States in the summer of 2013, when she received an experimental medication and innovative treatment interventions at Arkansas Children's Hospital".

Read Kali's full story here:
http://www.syncweekly.com/news/2013/oct/01/power-three/